Low profile version. Lightest high end goggle system on the market. Dual silicone strap 1.5" wide with adjustable length.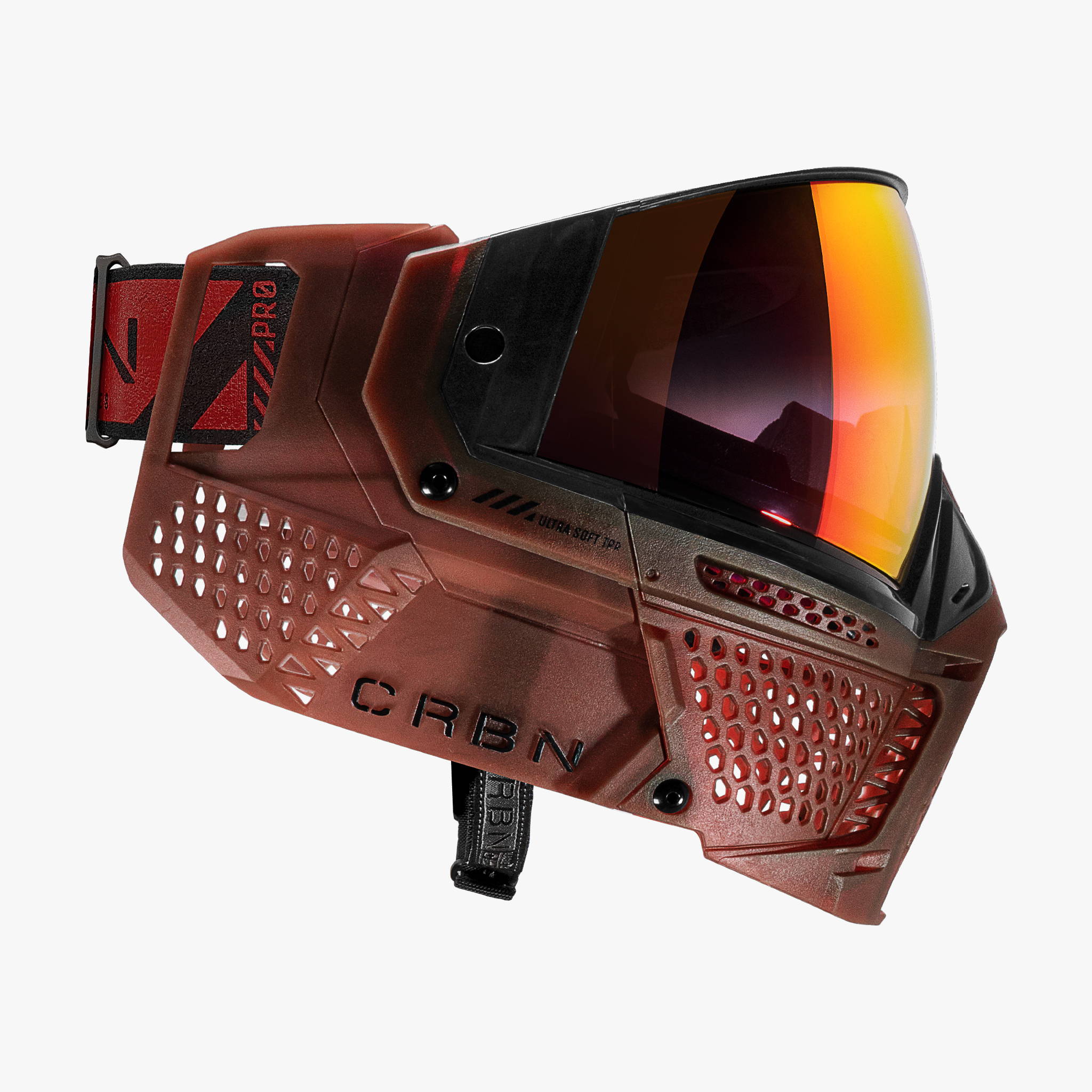 Increased profile version. Added protection with a larger facemask and ear pad. Dual silicone strap 2" wide with adjustable length.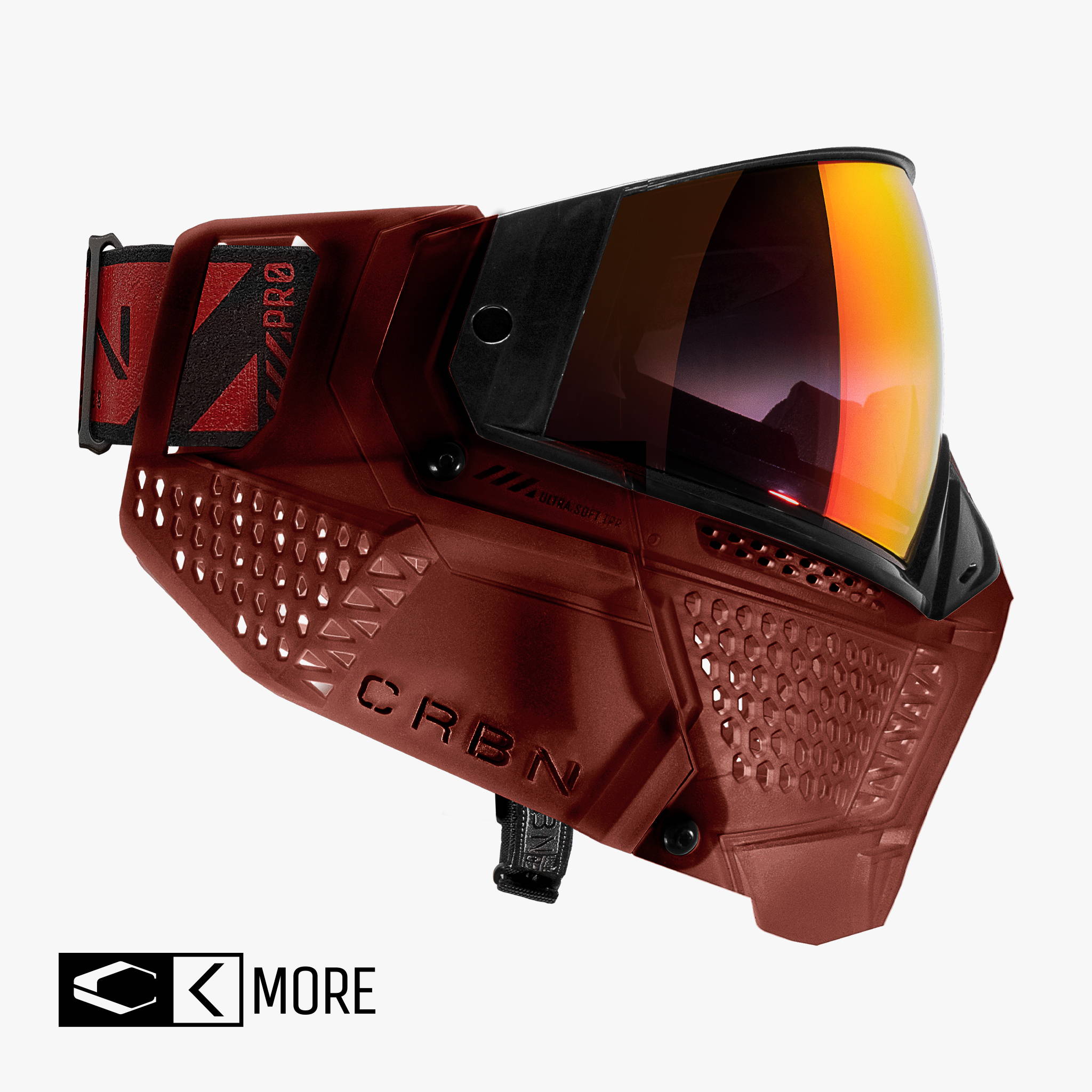 For complete ZERO technical information and coverage options visit the manual below.
The PRO Series Colorways combine the ZERO Goggle Systems unparalleled fit, flexibility, breathability, and crystal clear optics in a semi translucent finish. Ultra lightweight materials and low profile design present the lightest high end goggle on the market.
The ZERO PRO includes two C-SPEC lenses, featuring both a HighLight and Lowlight lens that complement the chosen colorway, matching visor, goggle case, and microfiber cleaning cloth.

+ Magnetic Quick Change Lens Lock
+ Quick Change Storm Unit
+ Magnetic Chin Strap with Fidlock™
+ Dual Silicone Strap
+ Optional Storm Unit Fan
+ Modular Fast Change Dual Density Foam

+ Size Options: < More OR > Less Coverage
+ Ultra Lightweight Flexible TPR Injection
+ Softest Available Version
+ PRO Translucent Colorways
+ Maximized Multi Directional Venting
+ Replaceable Ear Pad

+ Wide Vision Injected Polycarbonate Lens
+ Contrast Specific VLT Technology
+ Thermal Anti-fog Inner Seal
+ Anti-glare Mirror Coating
+ 100% UV Protection
+ PRO Features Performance Series Lens
+ Additional Clear C Spec Lens
!IMPORTANT! ZERO Goggle is for protective use. Follow all safety instructions and read the owners manual before use to prevent serious injury.
!WARNING! Paintball can result in serious injury or blindness. Always observe the rules of safe game play and marker handling. Always keep the goggles on during play. Do not play with markers exceeding 300 FPS (92m/s). ZERO Goggle System is suitable for protection from .43 to .68 cal paintballs and shaped projectiles.
WARRANTY  Any implied warranty will be void by alterations to product, improper installation or maintenance, accident or misuse. Warranty excludes any damage resulting from neglect, carelessness, mishandling, improper transport or storage.

Experience clarity and comfort with CRBN C-SPEC lenses. These lenses are precision-crafted with anti-fog and thermal sealing, and come in various tints, fades, and anti-glare coatings with VLT ratings suitable for high, mid, and low light conditions. Use our lens finder tool to find the perfect lens for optimal performance with style.
+

DESIGN
+

DESIGN
ZERO COMPROMISE
The culmination of over 50 years combined experience in the paintball industry by the CRBN core team. Engineered to meet the four cornerstones of goggle performance: fit, vision, breathability, and weight.
+

MANUFACTURING
+

MANUFACTURING
DETAIL ORIENTED
CRBN combines precision manufacturing with premium materials and unparalleled quality control to produce the ultimate lightweight high end paintball goggle system.
=

PERFORMANCE
=

PERFORMANCE
OPTIMIZED
Advanced optics for vision in all conditions. CRBN focus on function over form combined with a core minimalist design ethos produced a goggle line versatile enough for every environment.
Elastic / Nylon Blend, Industrial Velcro, EVA Foam, TPE Molding, Lycra Capping
TECHNICAL GARMENT WASH WITH CARE
Machine wash with cold water. Water temperature should not exceed 30° C. Do not tumble dry. Hang dry. Do not iron.