SUGGESTION
Sizing should be tight
More CRBN Size and Fit Information
Lightweight non-slip compression knee pad featuring dual layer protection where it matters. The CC Knee Pad's low profile features no material behind the user's knee to elevate tension and grant players full range of motion. Design features 2 layer impact foam, adjustable tension strap and no extra fabric behind the knee for optimal protection, support and comfort.
+ 3mm Dual Layer Impact Foam
+ Adjustable Velcro Tension Strap
+ Interior Knee Donut Alignment
+ Low Profile Fit
+ Compression Design
+ Sold in pair (left and right)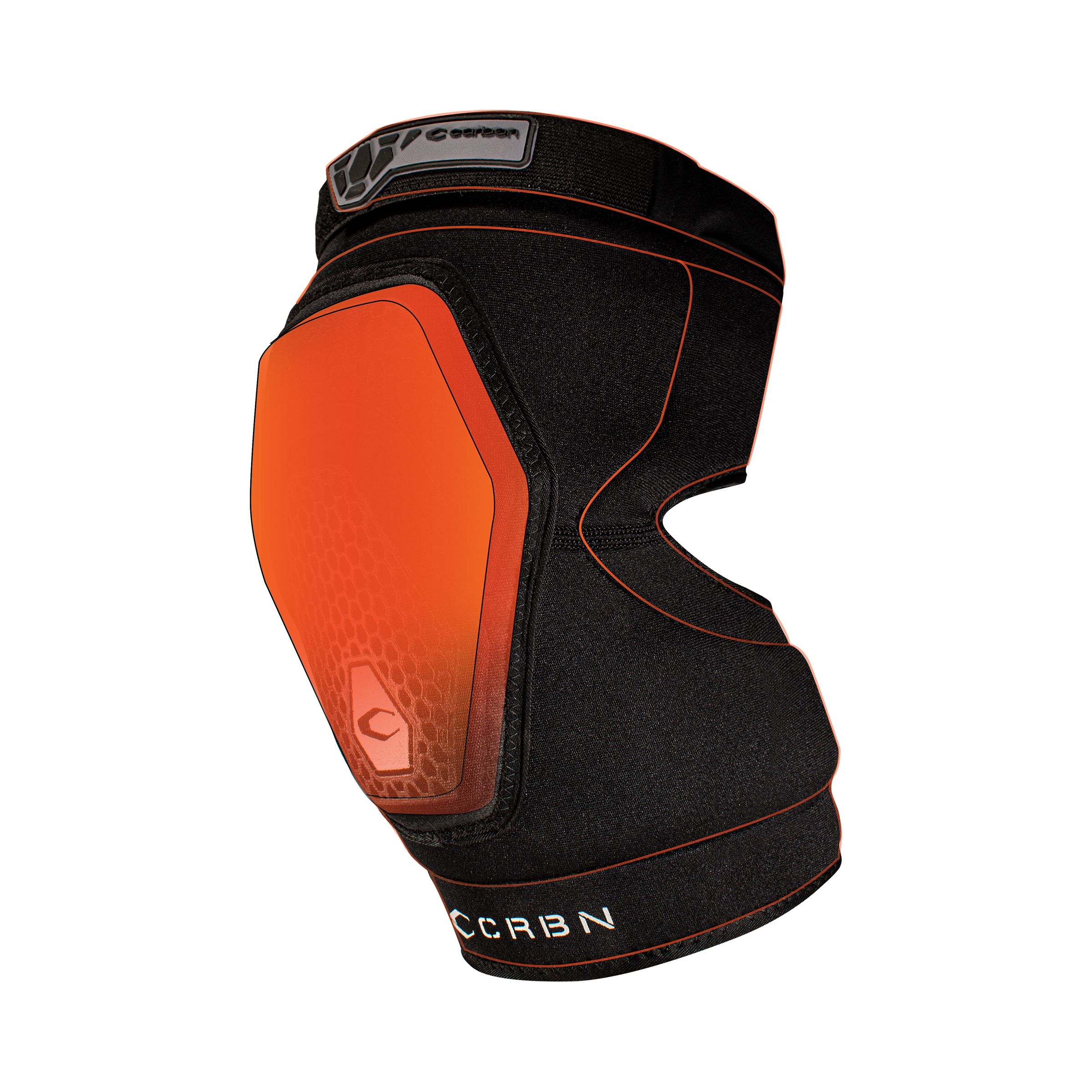 !IMPORTANT!  CC Kneed pad is a tight fitting garment made for prolonged use to extreme environments such as turf. CC Knee pad sizing should be tight for proper fit.
!WARNING!  Technical Garment: Machine wash with cold water. Water temperature should not exceed 30° C. Do not tumble dry. Hang dry. Do not iron.
+

DESIGN
+

DESIGN
LOW PROFILE
Lightweight non-slip dual layer protection. Compression provides increased stability. Open back design ensures a full range of motion.
+

MANUFACTURING
+

MANUFACTURING
TECHNICAL FABRIC
Best in class materials properly secure padding in place and increase longevity. Featuring 3mm dual layer impact foam, adjustable top velcro and EVA interior knee donut.
=

PERFORMANCE
=

PERFORMANCE
PROPER PROTECTION
Critical padding comprised of dual layer impact foam and compression fit keeps the pad in place, everytime.